Compatibility of the highest level both in environment friendliness and productivity
2D fiber laser cutting machine
KFL
series
KFL1048 / KFL2048 / KFL2051
Equipped with Komatsu Original oscillator
Special gas equipment as standard
Meeting requirements of class I laser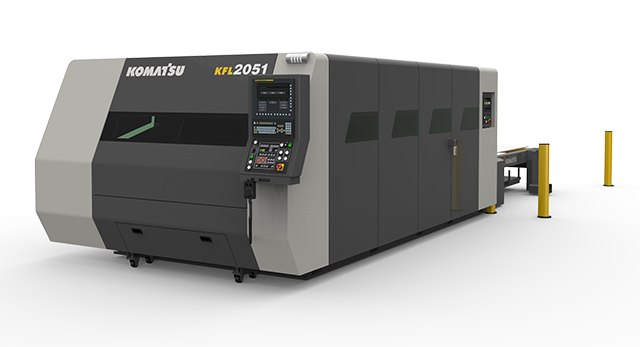 "The Japan Machinery Federation's President Award"
in The Energy-Efficient Machinery Awards
Sales Only in Japan
Since 1980, The Japan Machinery Federation (in short JMF) gives awards to companies judged to have contributed to the promotion of efficient use of energy by developing and commercializing superior energy-saving machines.
February 2015, we were awarded "The Japan Machinery Federation's President Award" for 2014 for the laser processing machine (KFL series).
Equipped with own oscillator
The worldly highest level of cutting performance.
Low electricity consumption with the high efficiency oscillator developed in-house.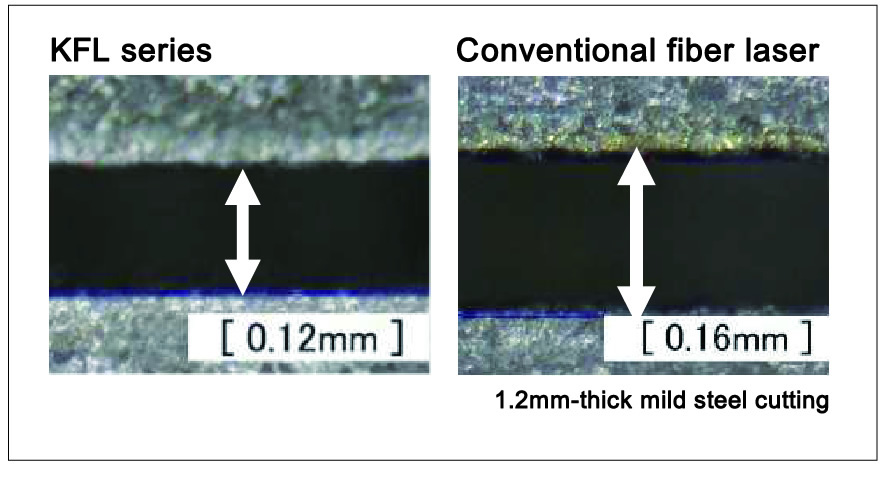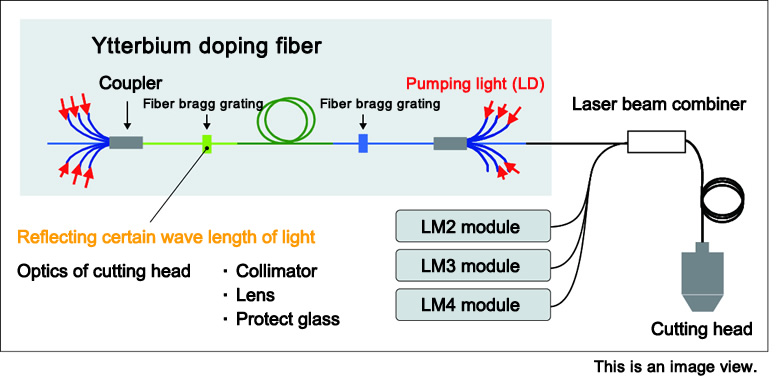 Special gas equipment as standard
Lower cost with high purity, high pressure nitrogen gas generation: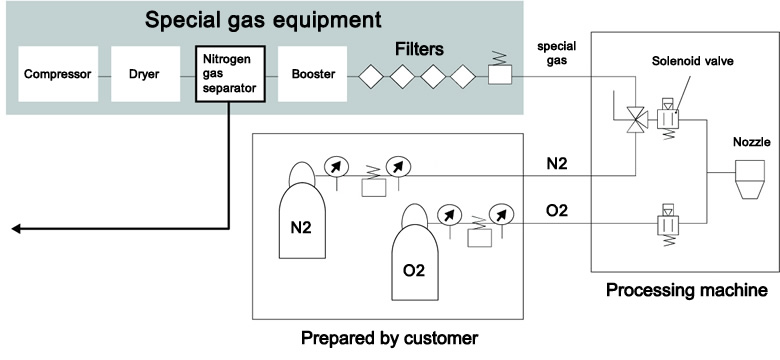 Generating nitrogen gas of high purity and high pressure is possible using the nitrogen gas separator circuit that maintains high purity.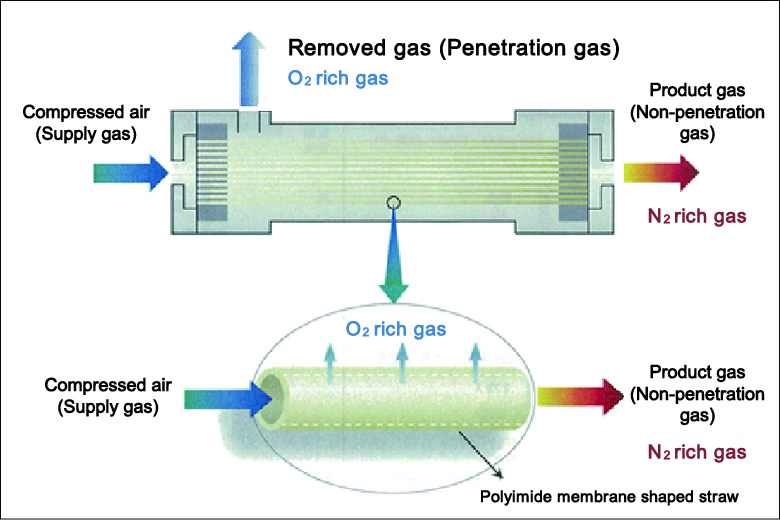 Meeting requirements of class I laser
Securing high degree of safety:
Full cover body and sight glass for 1 μm laser. are equipped as standard. Covering entire body prevents scattering of reflected light and spatters.