Option(Setup improvement)
BENDING SUPPORT (option) helps you to hold large or heavy work during bending.
*Only PVS1353-2/2253-2/2254-2
BENDING SUPPORT is available without any troublesome setups.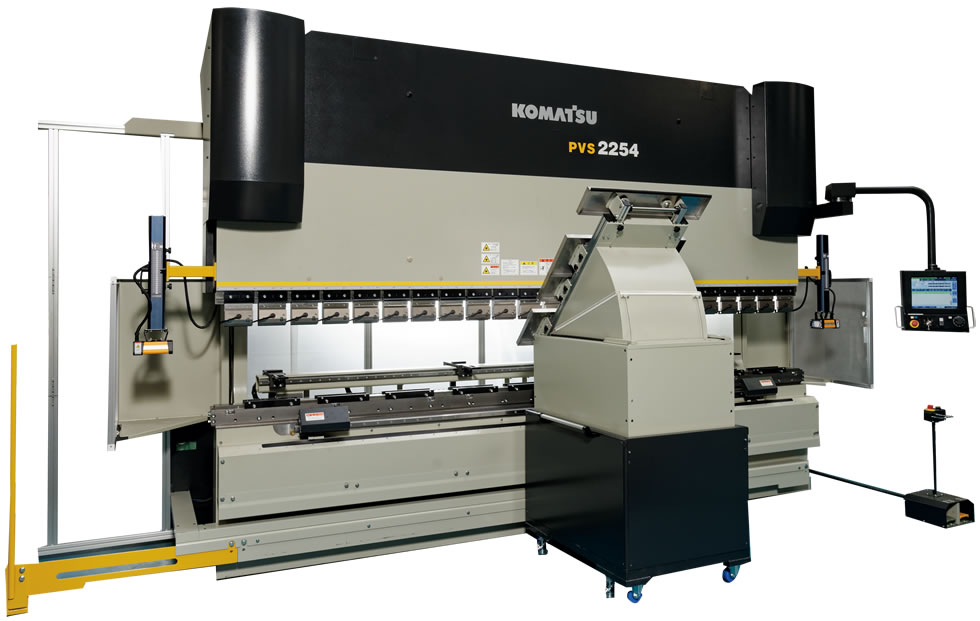 The tablet simulator (option) improves operability.
The tablet simulator (option) has bending CAM.It can be used in front of the machine and in other scene.
The tablet simulator (option) can create and modify bend data on inline and offline.
Sync mode:Can create and change bending data at the site. and can bend while checking 3D simulator.
independent mode:Removing the tablet simulator even while using the machine, can create and simulate bending data while viewing drawings at offices and other sites.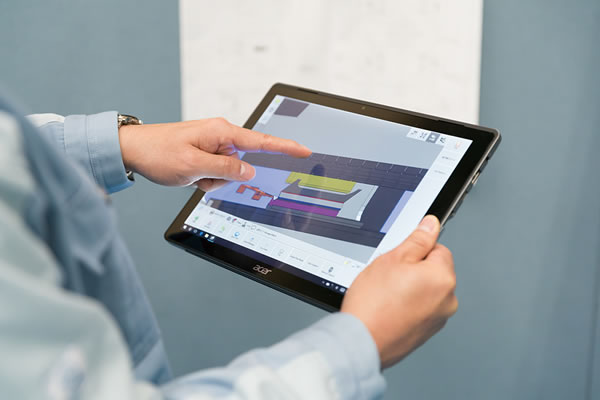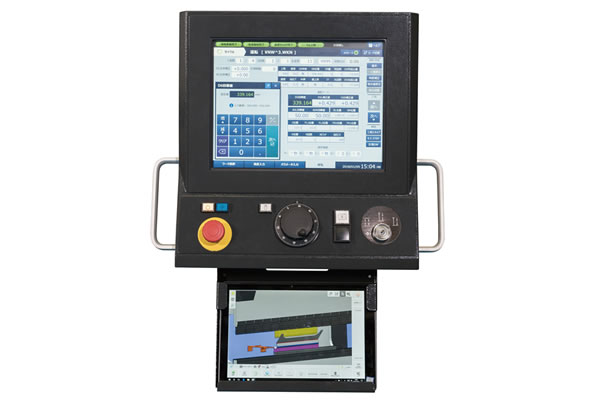 Easy operation for punch changing. It shortens time to charge punches.
Clamp & Unclamp by Lever.
Bevel shot protocts punches from dropping.
Separate punches attached & removed up-and-down by Slide mechanism.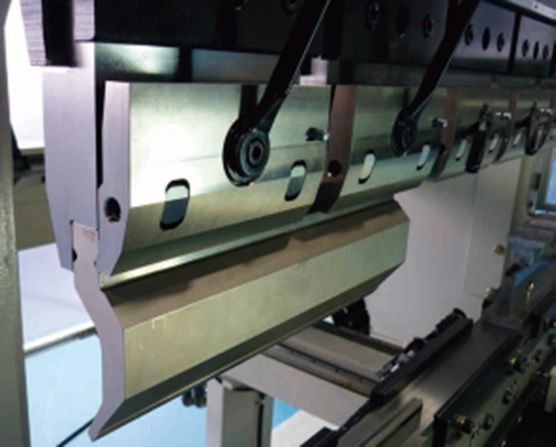 Shortened time for the correction of bending angle.
Bending angle is automatically adjusted by Laser Beam used and non-contacted type bending sensor.
It can be shortened set up time with adjustment of bending angle by no influence of material deference.
Thickness range 6mm bending eye (option)
The target thickness range was expanded to maximum thickness 6mm compared to the conventional option.