Other functions
Handling and management of consumables
Several times, consumables (Nozzle, Electrode, etc) in a torch are changed from once a day by a plasma guillotine.
It was judged by a worker's confirming the cut tone and the quality of the product after light or cutting at the timing of a change of consumables by plasma in the past.
NC informs a twister of a frequency of renewal of consumables and It can be changed easily by unit-ization of consumables.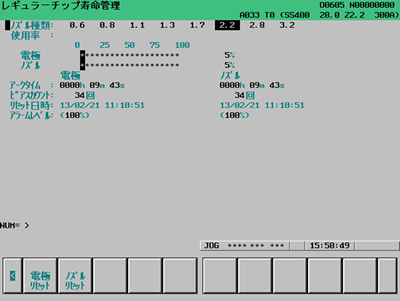 Cutting by the world's largest class output power
Cutting by 525A of the world maximum output becomes possible by 100kW of TFPL as oxygen plasma, and a steel plate of cuttings difficult large thickness 50mm can be cut with the triple rate of the gas-cutting by plasma in the past.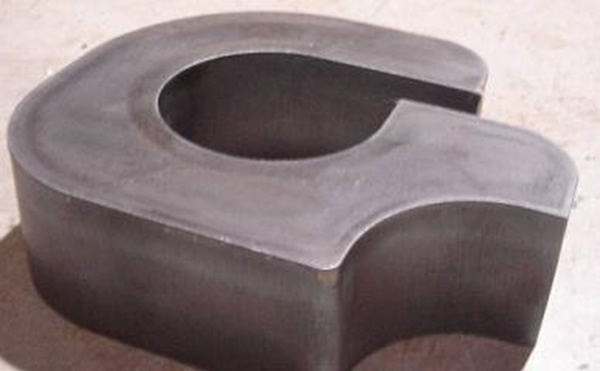 Mild Steel named SS400 50mm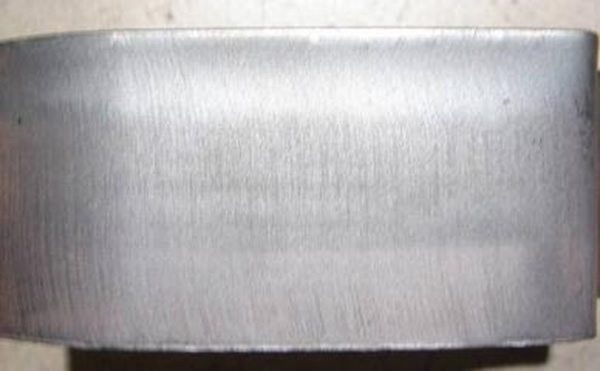 Cutting surface
Water table specification
Scatter of the dust can be prevented without dust collector and a steel plate doesn't get rust by using specified anticorrosive.
Removing dross can be done by a water level adjustment. Not necessary to drain water.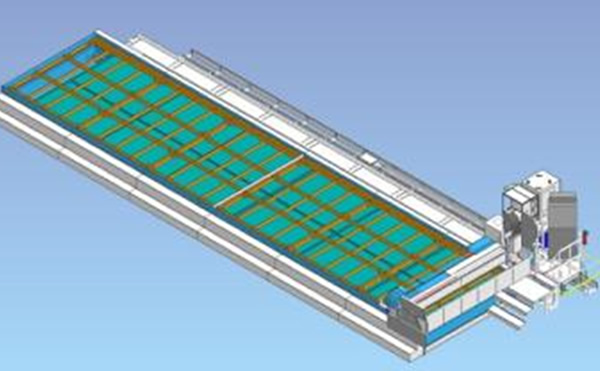 High accuracy and rigid frame
Drive mechanism of TFPL adopts the high precision linear guide that is usually used in mother machine.
One drive Motor is installed in the gravity center point of cantilever. This keeps higher precision on longer period of time.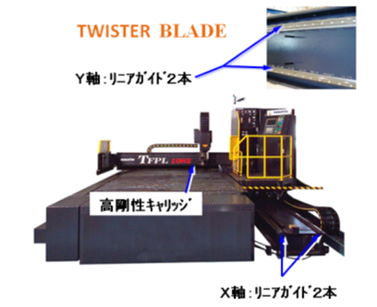 Quick change torch (Optional)
A gas torch can be installed quickly to cut thick material.
This option enable Twister to cut from thin material to 100 mm thickness. Twister is a versatile performer.