1. Modular structure
Modular structure is used to apply whichever, link motion or crank motion, with the same specification.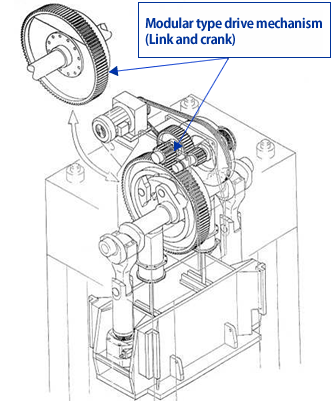 2. Guide mechanism for maintaining high dynamic accuracy
Eccentric load is dealt with the eight face gib. Thrust force is absorbed with the plunger guide.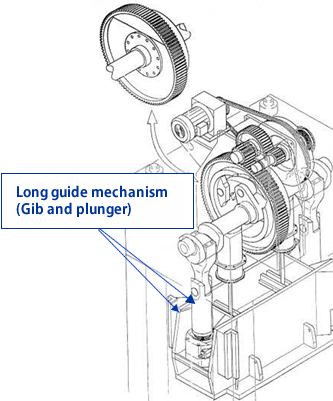 3. High accuracy of bottom dead center
Overall clearances and die height variation are made minimal with the hydraulically adjusted mechanical lock system (Pat.) to achieve high accuracy of bottom dead center.