User's voice"TFP"
From Toushin Industrial Co., Ltd.
Toshin Kougyo bought Komatsu Plasma TP3051-23.
This customer has run Komatsu Plasma KPD1251(1996),TFP3051-21(2001) and the other brand also.
The nozzle life lasts 2 days in the cutting of the mild steel in the range between 6 mm and 12 mm thickness.
This nozzle life is 2 times compared with conventional.
The consumable price became lower and the cutting cost became dramaticaly lower.
One oxygen gas cylinder lasts 2 days and one nitrogen cylinder lasts 10 days in consumption.Cutting quality is excelent. They think that they should have bought eariler.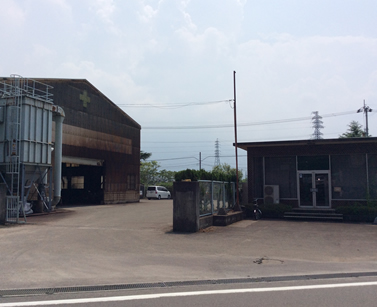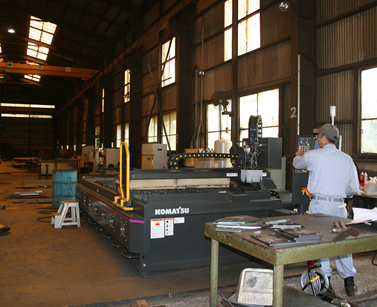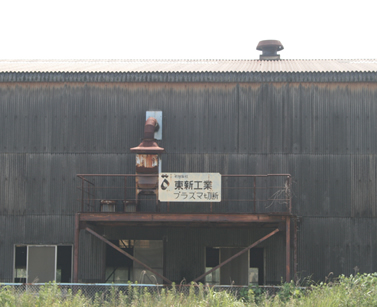 From Sato Iron Works Co., Ltd.
Sato Iron Works bought TFP3051 with new type of torch in January.
The painted steel and the steel provided from the ship-builder are mainly cut.
Those plate thickness is between 6 mm and 12 mm.
TFP3051 makes productivity 2 times compared with KPD0951 that was replaced.
Especially the customer evaluates that the scrap processing function is very usefull Also the customers who visited Sato Iron Works are surprised at the good working environment that no fume comes out of plasma machine.