オプション【段取り改善】
Easy operation for punch changing. It shortens time to charge punches.
Clamp & Unclamp by Lever.
Bevel shot protocts punches from dropping.
Separate punches attached & removed up-and-down by Slide mechanism.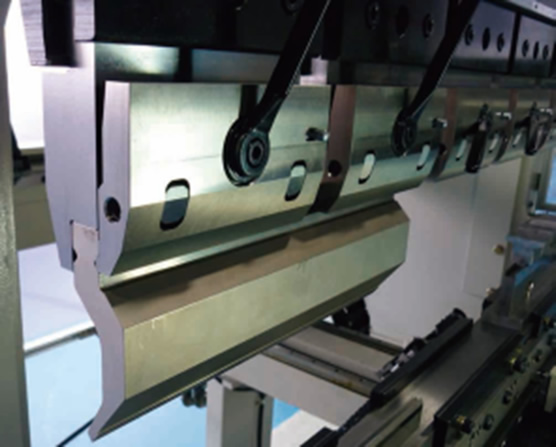 Shortened time for the correction of bending angle.
Bending angle is automatically adjusted by Laser Beam used and non-contacted type bending sensor.
It can be shortened set up time with adjustment of bending angle by no influence of material deference.